I have been reading the

the fitnessista

blog for almost 2 years now. I found it when I was looking into way to get in shape, and I stumbled onto it through a google search. It is actually the first blog I have ever read and the only one I have consistently followed since I found it. If you are looking for a blog that focuses on fitness and food and good times, this is the one to check out.
Gina is hosting "Winter Shape Up 2015" and this year I am going to participate with my own little modifications. It's a four week program that encourages you to work out and eat in a healthy way that hopefully shakes up your fitness routine and helps you to make better choices. I have the time now that I am in a training program. I think that this is going to help give me the motivation to get out of the house and tear myself away from the books and video games that I so prefer to spend my time with.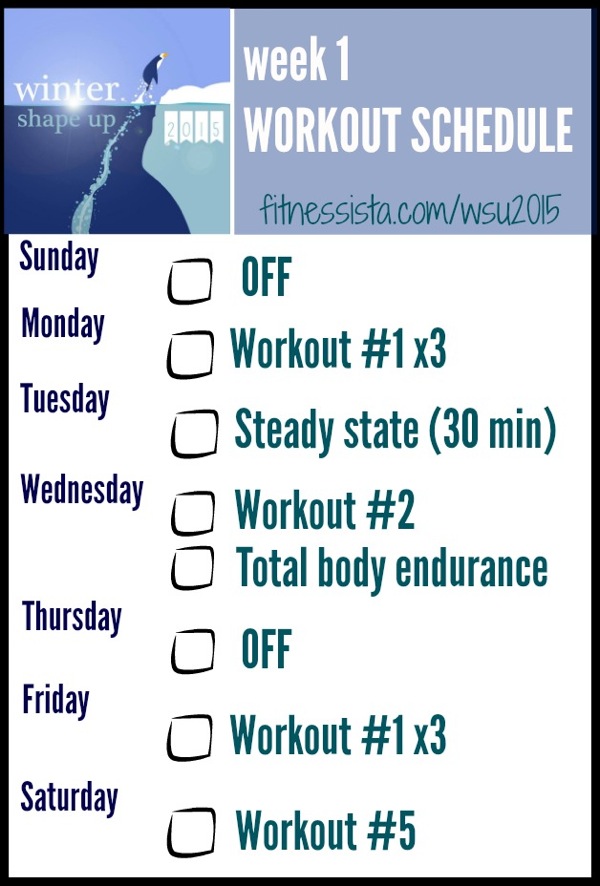 If you want to participate, head over to

fitnessista.com

to find the workouts listed and a suggested eating program. I will be focusing more on the workouts than I will be on the eating plan. It's hard enough to get out of the house super early in the morning and the work schedule does not support fancy lunches! I do think that some of the dinner recipes look really good. I will be trying a few and will let you know how they taste!